タラリラリー♥
http://tararirari.wordpress.com/
i plan to put emphasized focus on posting audio rips of various concerts i like & so forth. please feel free to help spread the word if you like what you see so far.
also, if anyone has a blog of any kind that you'd like to swap links with, feel free to leave me a message, email or tweet!
hey all! if anyone if still out there listening, it's been years (yup, i know), however i have finally decided to reopen at a new location with a slightly different M.O! live music, art & more jpop than ever.
Current Music:

SPEED - ALL MY TRUE LOVE
Yuki Maeda
,
JERO
,
Yuuko Nakazawa
...
♥ 10.12.09 / VICL-63468
♥ my rip @ 320 kbps / AAC
DL*
SENDSPACE
(74.1. MB)
01 泣くなオカメちゃん
02 帰ってこいよ
03 人生いろいろ
04 夜桜お七
05 あなたにあげる
06 津軽海峡・冬景色
07 東京娘
08 未練坂
While my poor (leeched) wifi is of absolutely no use for sharing anything new, for the time being I still have a couple leftover download links from my last couple uploads over at my personal LJ. I figured why the hell not put 'em to good use. This lovely 'lil gem comes courtesy of Tsunku's alter-ego project, "NICE GIRL." (Think of them as H!P's sister group.) 16-y/o fledgling member, Karen, stood up to the challenge of selling 1,370 copies of her (literally) hand printed indies single
Naku na Okamechan
as well as losing several pounds of weight and self promoting herself through various street festivals and performances. While this cutey pie's diet didn't go quite as planned, Victor Entertainment saw how much effort she put forth and chose to sign her anyway. Good thing they did as Karen's vocals are absolutely appealing and pretty. The catch, my dear listeners? 10% pop and 90% enka. However, I absolutely cannot recommend this album enough regardless of being nearly all covers. If you're new to the genre, I'd coin this a darn perfect place to start as Karen's vocals are accessible and pleasant while the music light and easy to listen to. Plus she's disguistingly cute you pervs, you.
PS - I've weeded through all prior download links. Unless marks otherwise, they're still active. Please feel free to DL.
If you like
not
dead. ♥ While it's certainly been a little while (aherm, since last summer?), I do have plans to continue uploading & sharing more sugary, delectable treats for all you music fans in the relatively near future. As many of you have probably already guessed, these past couple years have been a time of massive change in my (personal) life. Moving, working, more moving & so forth. At this point, I've finally reached that certain place where I'm pretty sure I'll continue to be for a longer period (aka, consistency). I'm just waiting on getting internet hooked up. Once that happens, I can continue to give
koiibumi
the proper attention it deserves.
SAPPY MOMENT. I love this community as it is the last remaining internet site I've continued to run since the days of uploadin' .wav & .mp2 files in '97. It will always hold a special place in my heart! ♥
Hello all you lovely peoples~! Just a formal announcement to take this opportunity to give everyone a formal poke and advise ya'all that this community is
Uehara Takako
,
Hirahara Ayaka
,
J
,
Lee Soo Young
,
Kara
...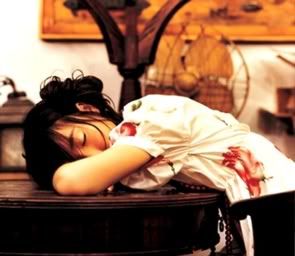 ♥ 01.09.21 /
WJCC0534
♥ my rip @ 320 kbps / MP3
DOWNLOAD HERE
@ sendspace (.zip)

01
밀
02
떠나지 마요
03
서릿발
04
오빠는 황보래용
05
부럽다
06
1년만의 전화
07
그것만은 안돼요
08
이런 걸 바래
09
얄짤무
10
바람맞던 날
11
머리카락 줘
12
추억속의 그대
No, I'm not dead. Still chuggin along.
Anyone remember
015B
? Probably not considering no one appears to remember
FinKL
. (Like, what??) Either way, born from the mind of
Jung Suk Won
was conceived what was to be Kpop's newest pop princess. With significant training and ridiculous production costs she was to be the next smashing diva. Unfortunately things didn't work out exactly as planned and the little cutie's debut album became little more than a faint memory. How sad considering the album itself is a nice collection of dramatic ballads, electronic pop tunes and sweet R&B inspired tracks. I'm not completely sure what the reason may be, but the album is consistantly classified as "ballad" however I wouldn't agree with this 100%- for the most part, there are a number of downtempo tunes and asian tinged ballads but generally it's a mixed bag with quite a few upbeat dance songs thrown in. I would honestly compare the entire experience most to
Uehara Takako
's (of
SPEED
) debut album- soft, dreamy vocals and a nice mix of upbeat and midtempo tracks. Dude. There's even a Latin tinged little ditty for closing! How much better can we get than that?
From what I've read, this CD is quite difficult to get ahold of: glad I have my copy! It came with a nice thick photo book to boot. Overall? It's a lovely album and a plum shame she didn't become more popular. More than worth the download. Send some love my way people!
If you like
Current Location:

02905

Current Mood:

cold
Ayumi Hamasaki
, (3-nin)
dream
,
Nagase Miyu
(ZONE)..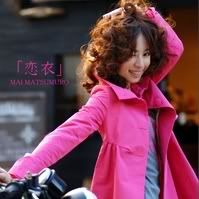 ♥ 08.05.07 / iTunes, mora, OnGen
♥ my convert @ 320 kbps / MP3
★

DOWNLOAD HERE
(.zip @ mediafire)
★


01
恋衣
Anyone remember
dream
? Like, the
real
dream. As in a time long ago before hoards of random underage chicks flocked in wearing ridiculous cosplay outfits? Once upon a time the group actually performed good, solid pop material and at the head of its mast was the invincible Matsumuro Mai. Sure Hasabe was almost always front and center, but as all true fans know, Mai's gorgeously written lyric skills brought colour and diversity to their music. Did I mention she can sing too? Unfortunately the group lost her in 2002 and it wasn't until years later in 06 that she formally entered the music industry again with a double b-side single,
Destiny/LOVE-1,
written for a friend's wedding. Since then there's been a total of five more singles, each better written than the last. Of course each one has been entirely DL exclusives (give for her 3rd single for mobile phones).
koigoromo
is most def my favourite of the bunch with
Dramatic
and
existence
at close tie. Come on, Mai! We're cheering for an album! ♥
(And jsyk, I have her other singles as well as the
DRM
singles. Let me know if anyone is interested.)
If you like
Current Location:

02905

Current Mood:

chipper
Kohmi Hirose
,
Matsuura Aya
,
Mai Matsumuro
(ex-
dream
).....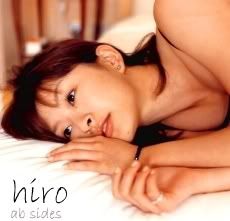 ♥ 08.08.06 / EPCE-9987
♥ my rip/compile @ 320 kbps / MP3
★

DOWNLOAD HERE
(.zip @ sendspace)
★

01
希望の歌
02
Everytime, Everywhere
03
Days-いつかの風景-
04
Next Stage
05
sunlight
06
Secret Promise
07
Can You Hear My Heart ?
08
忘れられない日々
09
人魚の恋
10
しあわせの道
11
Early Passed Time To Winter
Seriously. Download this. Unless you're a
SPEED
/hiro fanatic and own all of her individual singles, you need this album. And even if you do, you still need this album - I took the special time & care (that Avex has not) to hand select and order each track to the best of my ability. If you enjoyed my
last compilation
, I'm absolutely sure you will adore this one. I purposely left out the bsides to her later singles considering casual pop fans have probably listened to them at least once. And no, they were not her best work. Believe it or not, there was once a time when bsides were much more than filler.. these are fantastic tracks from start to end, from touching ballads to electronic dance tunes.
Shiawase no Michi
is sweet as candy: the album version pales in comparison to the original.
Wasurerarenai hibi
is the sort of uplifting song that's perfect for the summer heat. For the love of God, Avex, please give the girl some proper new material. Love her. Cherish her. Download her.
If you like
Current Location:

02905

Current Mood:

giddy
Morning Musume
,
T&C Bomber
,
Hello!Project
circa 2001....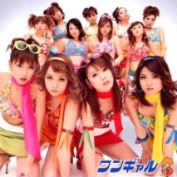 ♥ 01.04.18 / EPCE-5098
♥ my rip @ 320 kbps / MP3
★

DOWNLOAD HERE
(.zip @ mediafire)
★
01
花吹雪 BANG BANG BANG
02
やばいよやばいよ
03
花吹雪 BANG BANG BANG (Instrumental)
And one more for good luck since it's been a while. Oh Tsunku, how you have disappointed me. I remember the days when girls actually, like, acted their age. Or rather, sounded their age.
Morning Musume
and
Tanpopo
used to rock the shabong.. the days when my pretty little kittens didn't make me feel like a midnight cradle robber. Loli-obsessed fanatics, duck and cover, this one's for the rest of us. Sure they're no diva-material but whatever. If you loved H!P back in the day you'll eat this up. It's
Tsunku
produced, it's girlicious and it's totally MM with all chanting, bells & whistles. No faux cutesy voices here, peeps.
It's a shame they bombed and never made it to an album. They're a two single-pony here, folks. And yes... Tsunku's girl groups get even stranger than this. My secret weapon shall be revealed in a future update.
If you like
Current Location:

02905

Current Mood:

cheerful
GAM
,
Tatu
, or just about any sleezy two-girl group you can think of....lol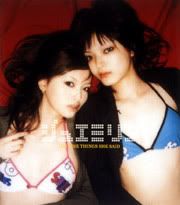 ♥ 03.05.28 / UPCH-5192
♥ my rip @ 320 kbps / MP3
★ DOWNLOAD HERE
(.zip @ mediafire)
★
01
All The Things She Said (Japanese Version)
02
All The Things She Said (English Version)
03
All The Things She Said (Instrumental Version)
No, I am not dead. Very long story short, I disconnected my craptastic Comcast connection, moved 500 miles north and am finally still settling down. Expect actual updates now that I not only have a stable connection, but I have all my pretty CDs back.
Requested by the lovely oh-so-lovely Piko-san, I figured I'd post the full single. (Check out her awesome rotation,
shekimusic
, duh.) It's a straight forward
Tatu
cover. Bam. The arrangement is a little strange to say the least (I don't really like how it's so.. broken?) but whatever. It's still good. Like models? Like psuedo-lesbians? Then grab it. The English is tolerable!
PS >> I'm still in the process of moving but expect lots more. I'm bored.
If you like
Current Location:

02905

Current Mood:

blank